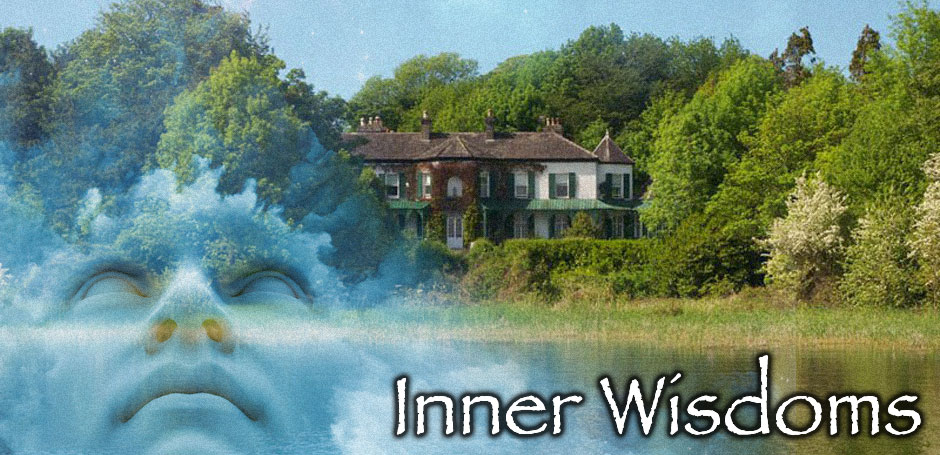 Inner Wisdoms with Khris Krepcik
July 1st thru 4th, 2018 — Ireland
(Limited to 44 Spaces)
A metaphysical workshop with Khris Krepcik isn't so much a weekend of lectures, as much as it is a mystical experience in another dimension. The Hooded Sage gatherings are a time for learning, healing, and consolidating your inner power. The spiritual journey is not a weekend retreat. It's not a seminar. This journey is a journey of transcending illusion and ignorance to embrace life with awareness and perception — warmth, wisdom, and understanding.
Developing Discipline, Inner Power, and Perception grants you the ability to create a spiritual reality of your own and transcend the collective evolutionary path of human ego, emotion, and mind — which is often ruled by restriction and dominated by pain. As you step forward with a Way of Discipline, it silences the ego and the rigid human intellect — and brings you into a Consolidation of Power. Your energy enters into a Quickening. Once the ego and mind are out of the way, you are free to experience a more rarified awareness and perception of reality.
When we come together as a group, we create a multidimensional anomaly of mystical energy and sacred space. Everything begins to morph and becomes very spacial, wide, and deep. Time slows down, and sometimes time can even stand still. And it is from within that space that you have stepped into the Metaphysical Gap — the Intangible Space Between dimensions. And it is from within that space that doorways open into perception of etheric energy and inner worlds.
This Summer, I'm taking a small group to a remote Country Estate in Ireland for an expanding of consciousness, heart, and spirit. We'll step away from the emotion and mind of the outside world — and into a faster vibrational perception. And we will celebrate the Summer Sun.
Philosophical and Metaphysical Discussions
Khris Krepcik will be discussing philosophies, metaphysics, and Warrior's Wisdoms in casual group conversations. We'll be enjoying each others company in a down to earth, natural, and real environment, where we can openly discuss consciousness, energy, and the underlying nature of reality. For it is through a natural understanding of human consciousness and the subtle etheric energy field that one's natural inner power and perception come forward.
Spiritual Disciplines
This gathering includes spiritual disciplines of meditation, silence, and physical activities. The activities are easy enough for anyone, yet bring the ego and mind into submission, to where one can focus on developing their inner power and perception. Once the ego and mind quieten, we'll move into etheric training. All activities proceed — rain or shine.
Advanced Etheric Maneuvers and Techniques
Khris Krepcik will be providing one-on-one personal instruction and training of the advanced etheric maneuvers and techniques found in his Hooded Sage Course Teachings. If you've been wanting to experience these maneuvers and techniques with face-to-face personal guidance and instruction, this is the gathering to attend. As the energy drops in, you begin to perceive the subtle etheric energy field — with your eyes wide open.
The Venue
This gathering will be hosted at a private B&B Country Estate in Ireland. We will be gathering together to enjoy the beauty, serenity, and healing power of nature and the summer sun. As always, contact information and travel details will be provided, upon registration to attend.
About Room Accommodation
Accommodation for this workshop will be large, comfortable, private guest rooms with plenty of space to relax. As always, everything books on a first come, first serve basis.
This Workshop Includes:
Three Night's Accommodation at the Venue, Including All Meals
Philosophical and Metaphysical Discussions
Spiritual Disciplines and Celebration Activities
Trance State Meditations
Advanced Etheric Maneuvers and Techniques
How to Register and Attend
This is a private event for past and present members of the Hooded Sage Course. Our events usually book full very quickly, selling out within several days. Space is limited. Time between now and the event is short. Once the spaces are full, the door for registering will be closed. The only way to secure your space at this gathering is to register to attend. Come, if you can.
Inner Wisdoms with Khris Krepcik
July 1st thru 4th, 2018 — Ireland
Log In to Register to Attend
(Limited to 44 Spaces)
Thank you for your time.
Sincerely,
Khris Krepcik
© 2018 – Khris Krepcik
The Hooded Sage. All Rights Reserved.
---